Ottoman cushions are an essential part of any comfortable living space. Ottoman cushions provide both comfort and style. These cushions are typically used to add an extra layer of softness to ottoman furniture types, which are low seats or footstools. Ottomans are usually used for relaxation in a formal or casual setting in an outdoor space or indoor. Our ottoman cushions can be customized to fit any shape, size, or fabrics that allows them to fit in any home décor. These versatile cushions are not only functional but can also be used as decorative accents in any room, adding texture and color to your home furnishings.
To keep your ottoman cushions looking their best and extending their lifespan, proper maintenance is essential. Regular cleaning and maintenance of your cushions will prevent the buildup of dirt, dust, and stains. Depending on the cushions material, it is important to use the right cleaning products and techniques to avoid damage. For example, our Sunbrella custom ottoman cushions can be spot cleaned with bleach. We also recommend rotating your cushions regularly to avoid excessive wear and tear on one side. By taking care of your ottoman cushions, you can enjoy their comfort for years to come.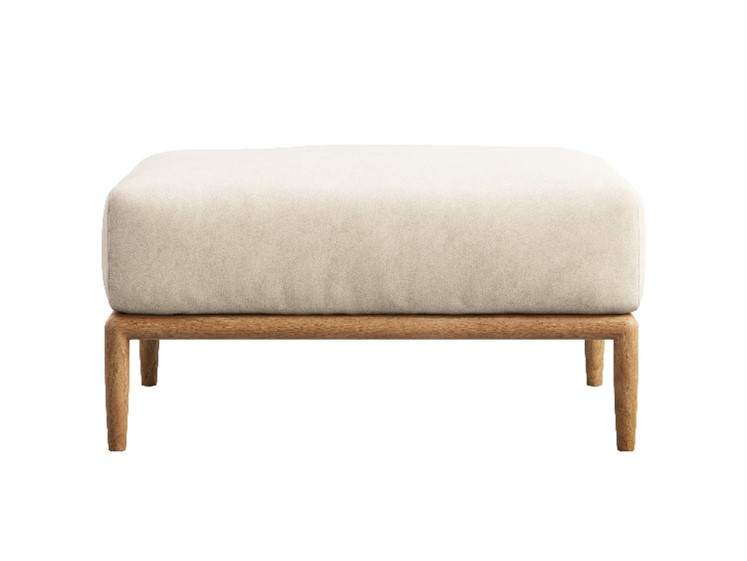 Our ottoman cushions are handmade to look good but also made with high quality materials that are durable and long lasting. If your ottoman has non-standard dimensions, such as an unusual shape or size, you may not be able to find a pre-made cushion that fits it. At Cushion Pros, we can take your non-standard furniture type dimensions and create a custom cushion to fit your needs, ensuring a perfect fit. Many of our customers will choose a thick ottoman cushion so they can prop their feet up comfortably.
Cushion Pros believes that custom ottoman cushions are the ideal complement to your outdoor or indoor living spaces. We suggest matching your ottoman cushion to your chair or seat cushions to complete the look of your home. Need fabric suggestions? Click here to check out our Swatch Packs to make the fabric decision a little easier.