Start Designing
We welcome the opportunity to create your custom cushions and coordinating custom pillows to revitalize your furniture – our attention to detail shines in our custom cushions and custom pillows. We offer superior materials, professional customer service and excellent craftsmanship. Welcome to your number one source for custom cushions.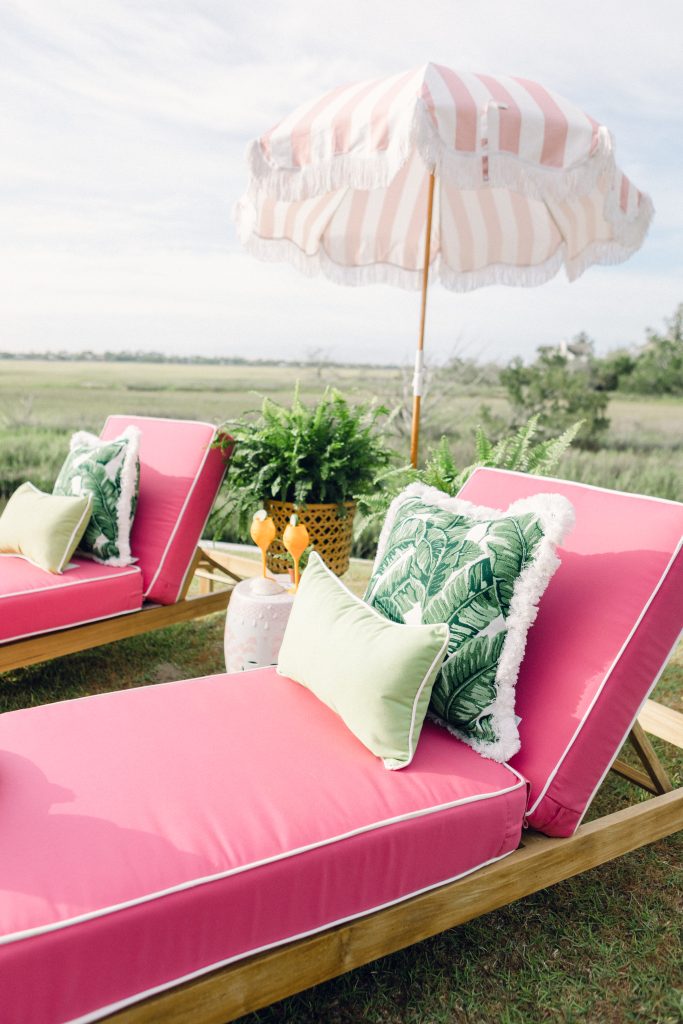 This way to relaxation
Create an outdoor experience with premium fabric that pairs perfectly with unwinding after a hard day's work.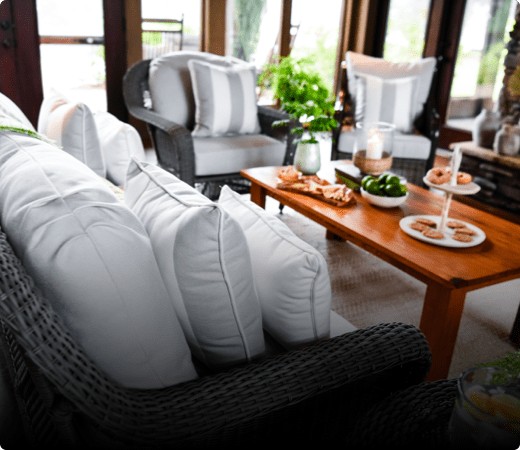 Cushion Designer
Grab the best seat in the house that's designed with comfort, style, and durability in mind. Distinguished craftsmanship paired with the best fabric on the market makes for a product to withstand the test of time. Design your own custom cushions and custom toss pillows in our one-of-a-kind online cushion designer. In just a few clicks you can virtually create the cushions you've been dreaming of; we will do the rest.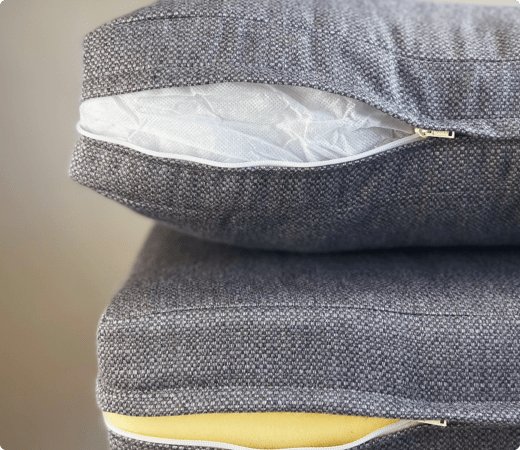 Fill Type
Our long-lasting foam filled cushions provide support, comfort and are easy to clean. Ice cream, red wine, coffee, snow, rain, sun, and dirt are no match for our high-performance fill types. The best part about our fill material? It's Made in America- just like our handcrafted cushion covers and pillow covers. We are here to help as you decide which fill type is right for you.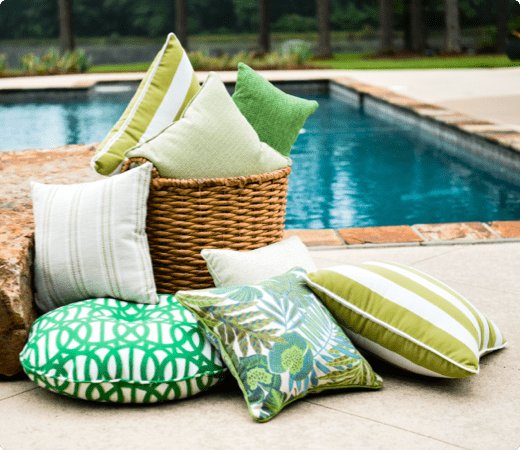 Toss Pillows
Toss pillows are the best way to quickly revitalize your living space without breaking the bank. Needing a pop of color in your living room? Wanting subtle colors to sit on your porch? Looking for some warm and inviting hues on your kitchen nook? We've got you covered. Virtually design your own custom toss pillows on our one-of-a-kind online cushion designer; we'll take it from there.