A comprehensive list of all the terminology used in the custom cushion design process.
CUSHION TYPES
BENCH
Bench cushion refers to a style or type of cushion that is used to provide comfort and style to an indoor/outdoor seating bench.
CHAIR
Chair Cushions are placed upon a chair to add comfort and style. Chair cushions are commonly made to have the bottom section of the seat and the back section of the seat as separate cushions or pinched/joined together to make one cushion with the seat cushion and back cushion connected.
CHAISE
Most chaise are 3 to 4 inches in thickness and are most commonly made with boxed edge styling or boxed with double welting style. Chaise cushions are predominantly used in outdoor patio setting where chaise cushions and chaise lounge seating make chaise cushions the best choice for outdoor seating.
CHURCH PEW
Church pew cushions refer to cushion type that are placed on or affixed to church pews or church seating.
DEEP SEATING
Deep seating cushions are like having the comfort and style of your living room sofa in your outdoor living space.
MARINE SEATING
Marine seating cushions are made of heavy duty canvas or sailcloth fabrics such as vinyls, and Sunbrella's V77 waterproof barrier finish line of patterns. Whether your boat is for leisure or like a fishing boat custom cushions can enhance its overall appearance.
ROCKING CHAIR SEAT
Rocking chair seat cushions are a derivative of chair cushions.
WICKER FURNITURE
Wicker cushions typically come in both flat / firm style cushions or the classic over-stuffed / tufted style cushions.
WINDOW SEAT
Adding a cushion to a bay style window converts the space for use as a seating area. Window seat cushions are commonly made with rectangle style, bow style or classic trapezoid style.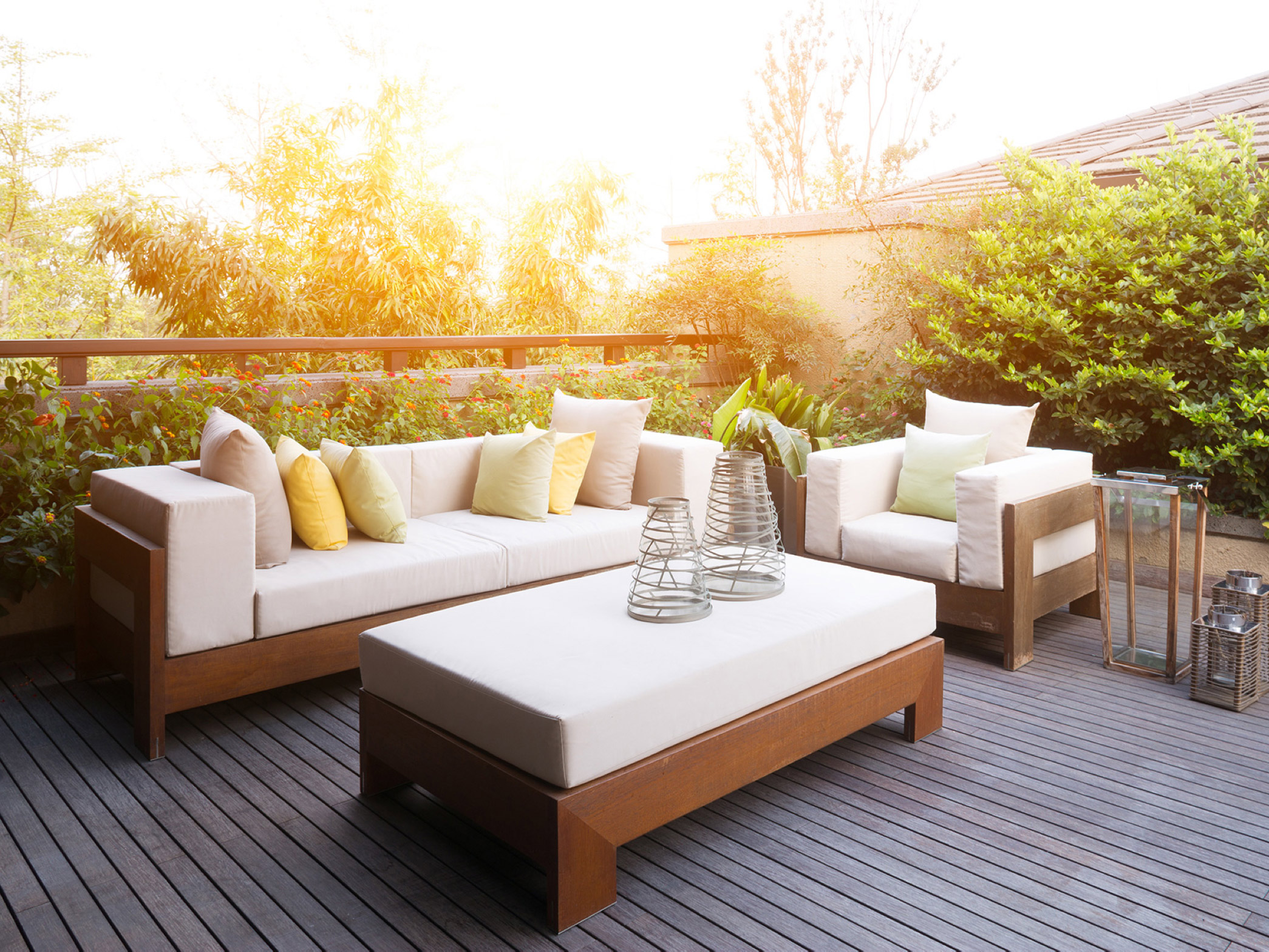 The chair cushions and bench cushions are perfect for the wicker furniture in my new garden house. The colors were true from the picture. They are comfortable and look great. Always get the best from Cushion Pros – great replacement cushions.
Atlanta, GA
CUSHION CUTTING STYLES
BOXED-EDGE
The construction of these cushions has a vertical sidewall that is the same height as the thickness of the cushion. These cushions are made by assembling the top and bottom section of the cut fabric to the sidewall fabric to form a box.
DOUBLE-CORDED
Double-corded cushions are used for cushions with boxed edges whereas a small section of fabric is sewn into both the top and bottom seams of the sidewall fabric panel of the cushions along with the top and bottom fabric panels.
KNIFE-EDGE
Knife edge cushions are cushions that are made by sewing together the top and bottom fabric panels to make a more traditional sewing seam.
SINGLE-CORDED
Cushions made with single welting style on the outer edges of the cushion are very similar to knife-edge cushions except that the seam where the top and bottom panels of the fabric, another small section of fabric is sewn around a thick string or cord and sewn into the seam of the cushion.
CUSHION MISCELLANEOUS
JOIN
Two separate custom cushions joined with a ply of your selected fabric.
PINCH
One custom cushion with a single quilt-line sewn in that separates it into foldable sections.
TIES
Cushion ties are used to tie or affix a cushion to the individual piece of furniture the cushion is being used on or made for.
PILLOW TYPES
BODY
Body pillows are larger long pillows used to support the entire body.
BOLSTER
Bolster pillows are a long narrow pillow or cushion.
FLOOR
Floor pillows are larger square and rectangular shaped pillows designed for lounging on the floor.
LUMBAR
Lumbar pillows are longer rectangular shaped pillows designed for back support.
THROW/TOSS
A toss pillow, or throw pillow, is a small, decorative type of pillow.