ABOUT US
Cushion Pros is a division of American Mills Inc., a textile manufacturing company located in Griffin, Georgia. We have been in business for over 80 years and we are a 4th generation family-owned business. Cushion Pros has a 120,000 square foot facility and employs over 50 people. Our team of highly experienced professionals is here to assist you every step of the way as you create beautiful custom cushions for your home or business.
Our company was founded in 1938 by Robert Paine Shapard, Sr. and had its beginning as American Throwing Company. Its initial purpose was to throw or twist raw silk into yarn for use in the hosiery business. In June of 1941, an embargo was placed on all raw silk coming into the U.S. from Japan. American Throwing Company was then chosen by DuPont to experiment and develop a new yarn for use in stockings. This yarn is now known as nylon.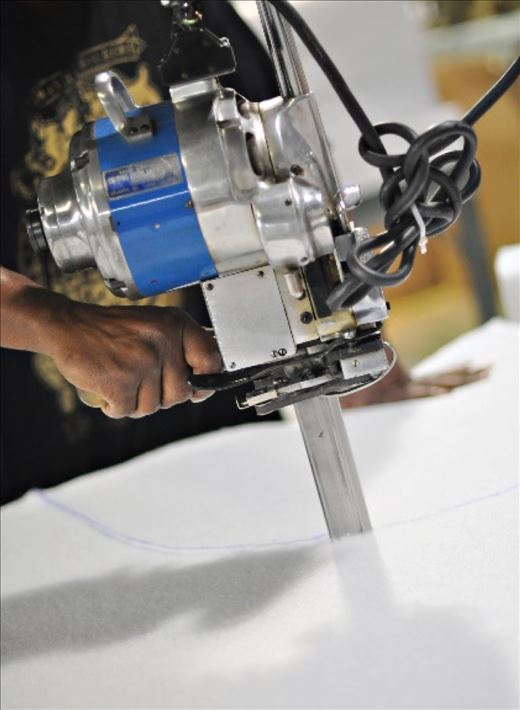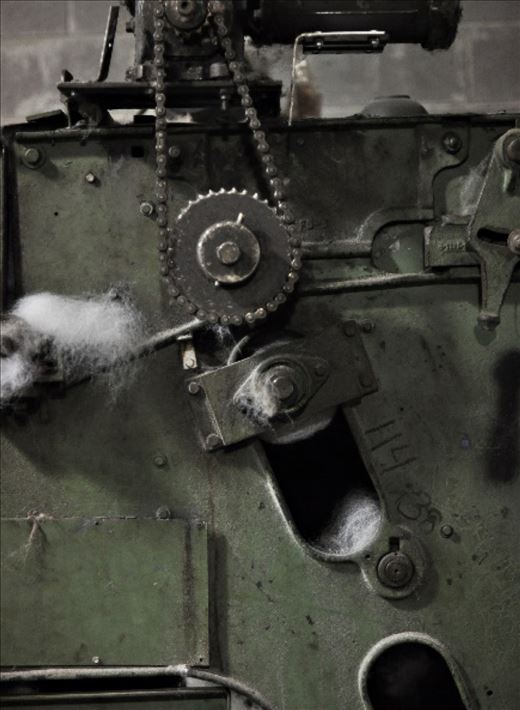 When war was declared with Japan in December of 1941, all nylon being made for hosiery was frozen and became used exclusively in parachutes. That action subsequently led to American Throwing Company being put out of business. R. P. Shapard, Jr. made the decision then to enter the war effort; and in February of 1942, American Throwing Company was awarded a contract to produce 40 M.M. anti-aircraft projectiles. American Throwing Company produced 25% of all 40 M.M. Projectiles used during World War II.
After the war ended in 1945, all military contracts were cancelled and the decision was then made to reenter the textile business. Mr. Shapard began to manufacture infant knit underwear for Sears Roebuck as American Mills, Inc. American Mills Inc. continued the relationship with Sears for over forty years and grew to employ more than two thousand people. The product line grew to include table cloths, cushions, curtains, decorative pillows, and placemats.
In the late 1980's, the largest division of American Mills was sold and the remaining divisions consolidated. The customer base was then expanded and the company added imported products to the line. In 2012, American Mills, Inc. launched Cushion Pros and began to focus 100% of their efforts in manufacturing cushions and pillows in the USA.
Cushion Pros was launched in 2012 by company owners Bill and Alisa Shapard.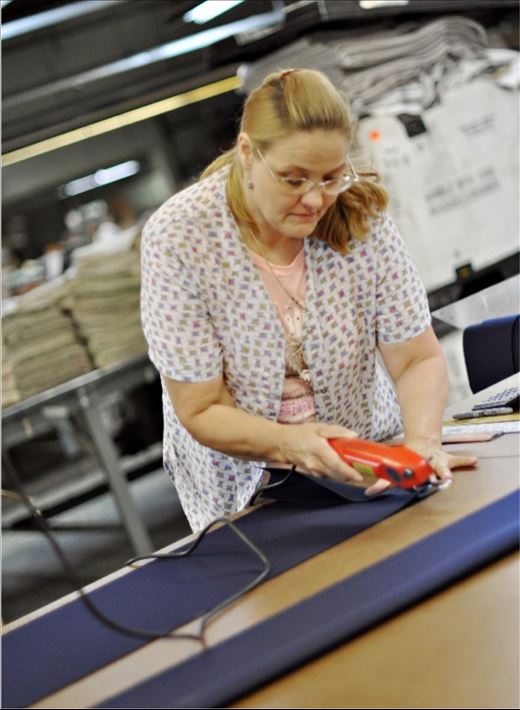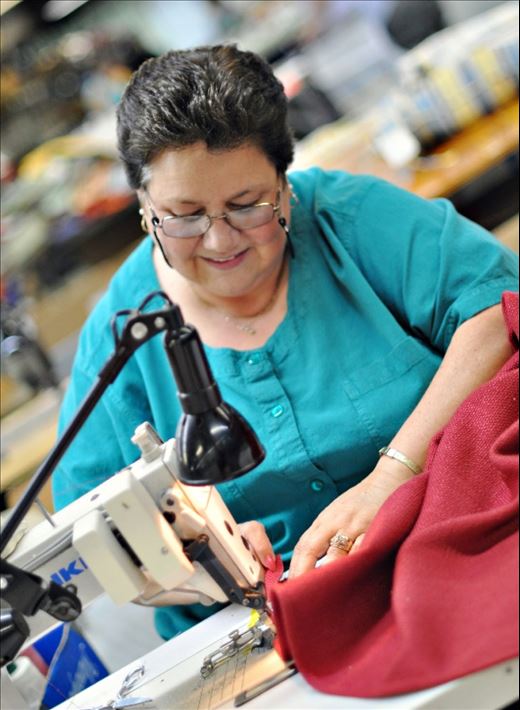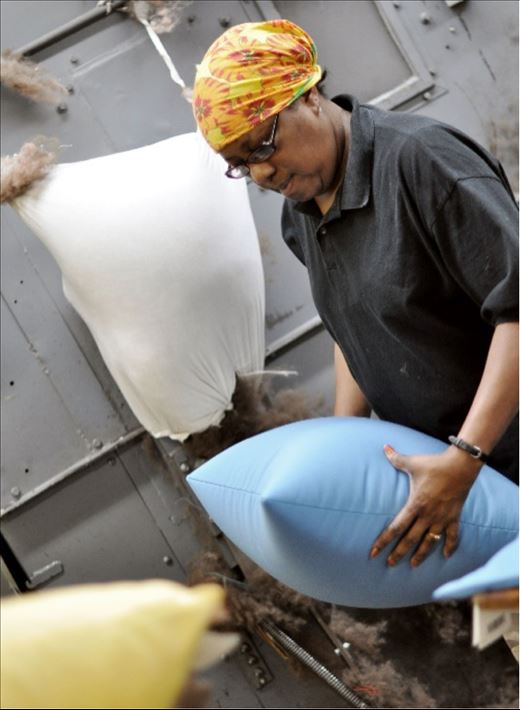 "We have a long history of commitment to excellence that shows in all of our custom made cushions and pillows."
SENIOR MANAGEMENT
Bill and Alisa Shapard, Joe Brown, Chris Cook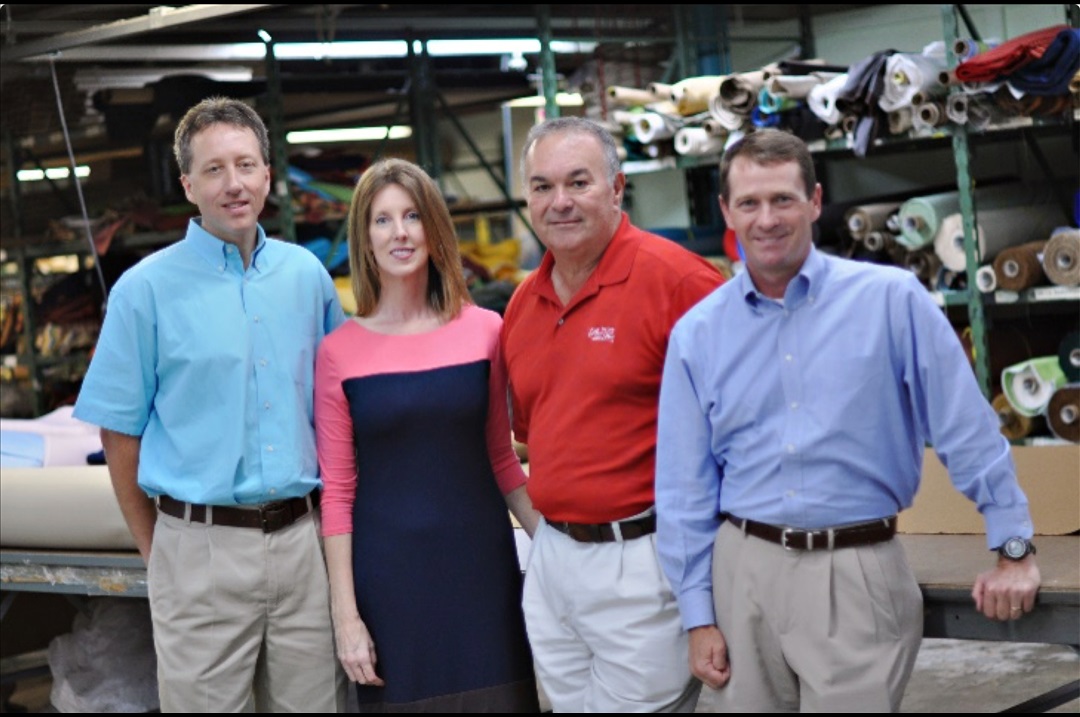 MEET THE TEAM
Accounting, Import/Export, Cutting and Sewing, Shipping, Online Services, Customer Service, Filling, Design, Sales, Order Processing, Payroll, Purchasing, Closing and Inspecting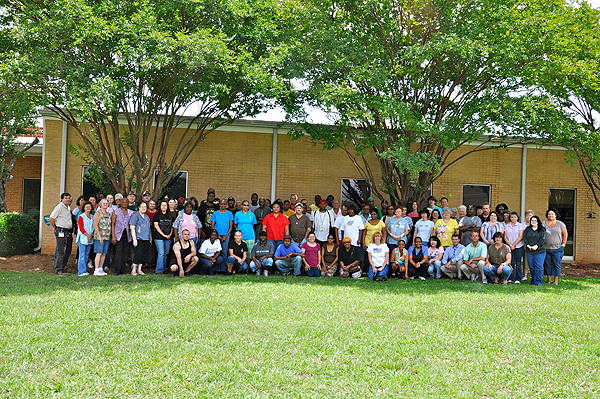 SENIOR MANAGEMENT
Bill and Alisa Shapard, Joe Brown, Chris Cook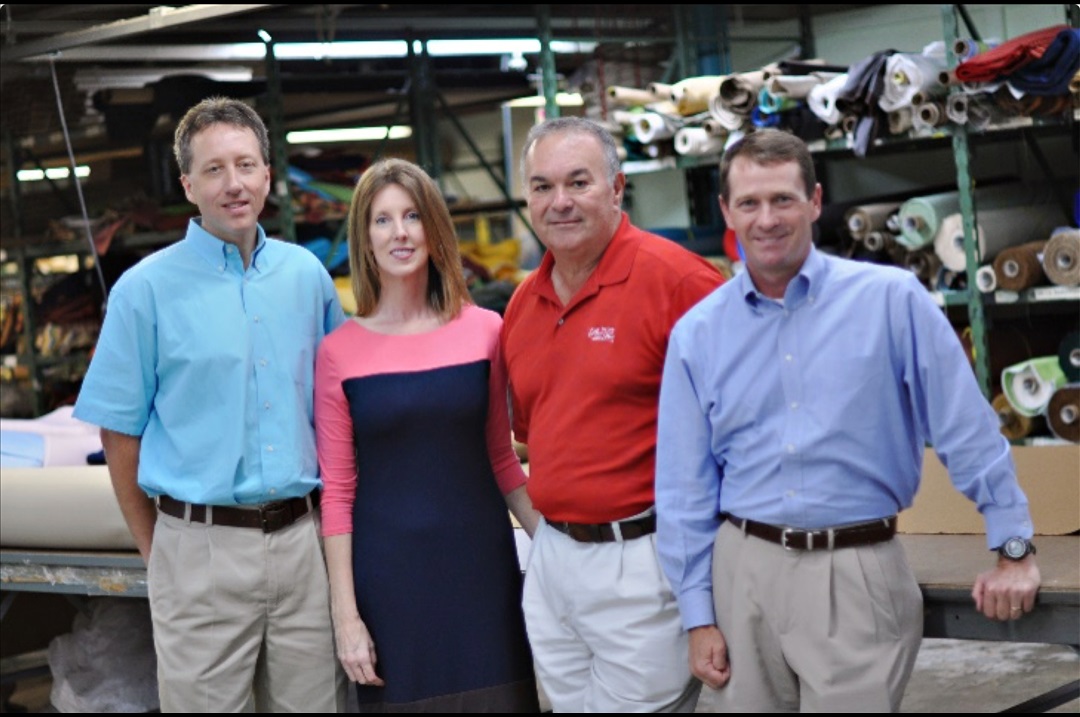 MEET THE TEAM
Accounting, Import/Export, Cutting and Sewing, Shipping, Online Services, Customer Service, Filling, Design, Sales, Order Processing, Payroll, Purchasing, Closing and Inspecting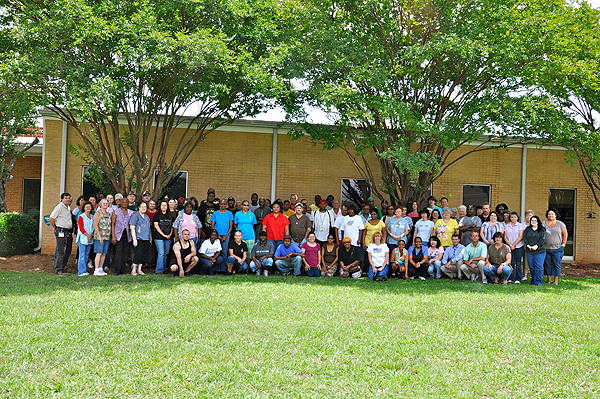 "Our team at Cushion Pros proudly serves the entire U.S. by manufacturing high-quality indoor/outdoor custom cushions and custom pillows for both individual and wholesale clients."