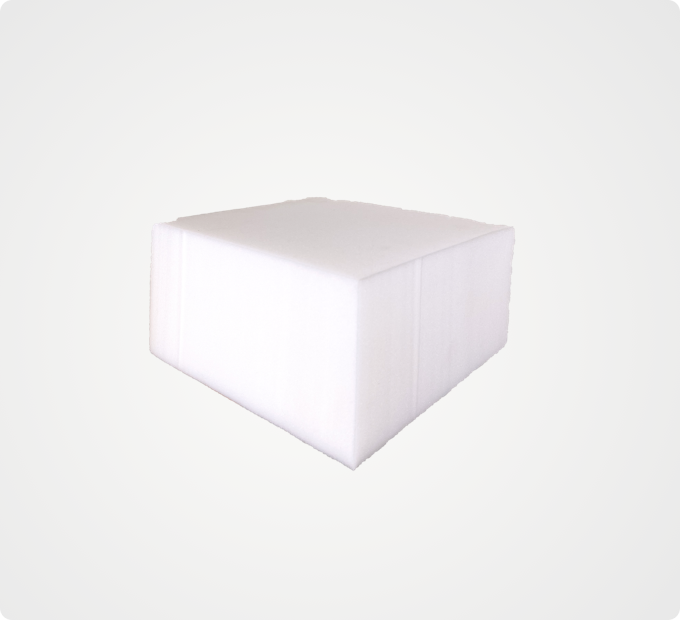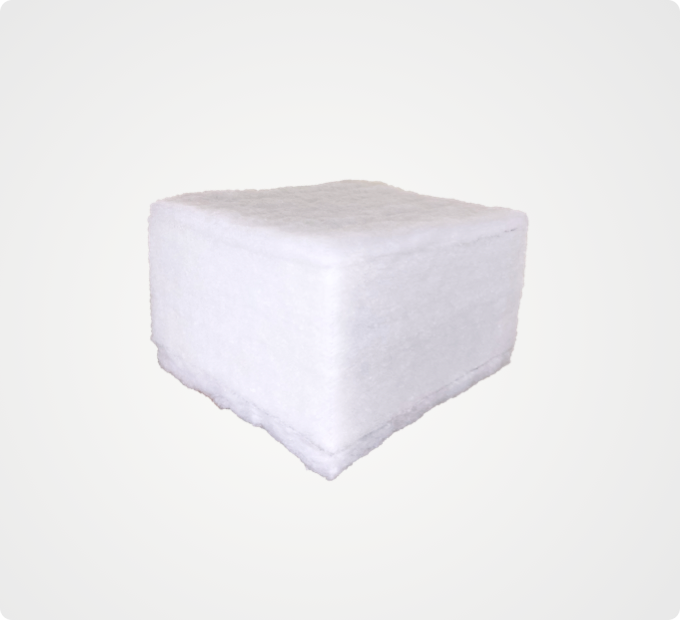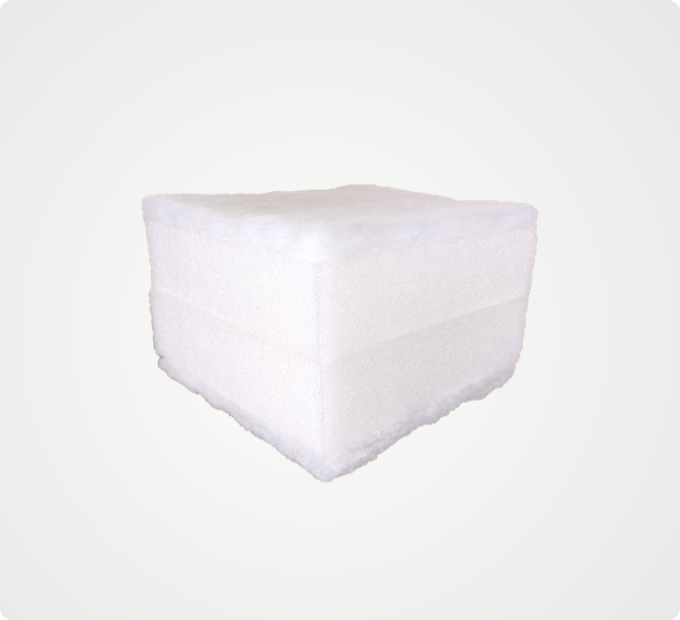 STANDARD INDOOR – FOAM
Cushion Pros uses environmentally friendly foam. This is our standard filling for indoor cushions; it is not recommended for outdoor use, due to its retention of water.
STANDARD OUTDOOR/INDOOR – DENSIFIED FIBER
This selection is the industry standard for outdoor cushions. Water will easily drain from your cushion which prevents mildew and bacteria growth. This makes it the perfect filler material for your outdoor custom cushions. Densified Fiber Filling is also well-suited for indoor cushions.
Densified Fiber is a special blend of poly fibers that melt at different temperatures. The poly Fiber blend is layered into a slab with fibers that melt at a lower temperature layered against fibers that melt at a higher temperature. The whole slab is then compressed and baked in an oven until the fibers are fused together. This creates a firm surface that can be cut to any size. The poly fibers repel water which makes this an ideal filler for outdoor custom cushions. Cushion Pros has been using densified fiber for years with excellent results and hundreds of satisfied customers.
PREMIUM OUTDOOR/INDOOR – RETICULATED
Reticulated filling material is our premium grade option. This material is a porous, low density solid foam. We recommend reticulated filling material for outdoor use due to water passing through it with ease. This fill type always comes wrapped in batting to add comfort to your custom cushion.
DENSITY
All of the filling material used will be a 1.75-1.85 density. It is an important indicator of filling performance with regard to comfort, support, and durability. It is also an indicator of the relative economics of the filling. Filling density is not weight; it's actually a measurement of mass per unit volume for a cubic foot of filling.
FOAM FIRMNESS
All of the filling that is used is a 21-29 lb firmness or IFD depending on thickness. The higher the number, the firmer the filling will feel.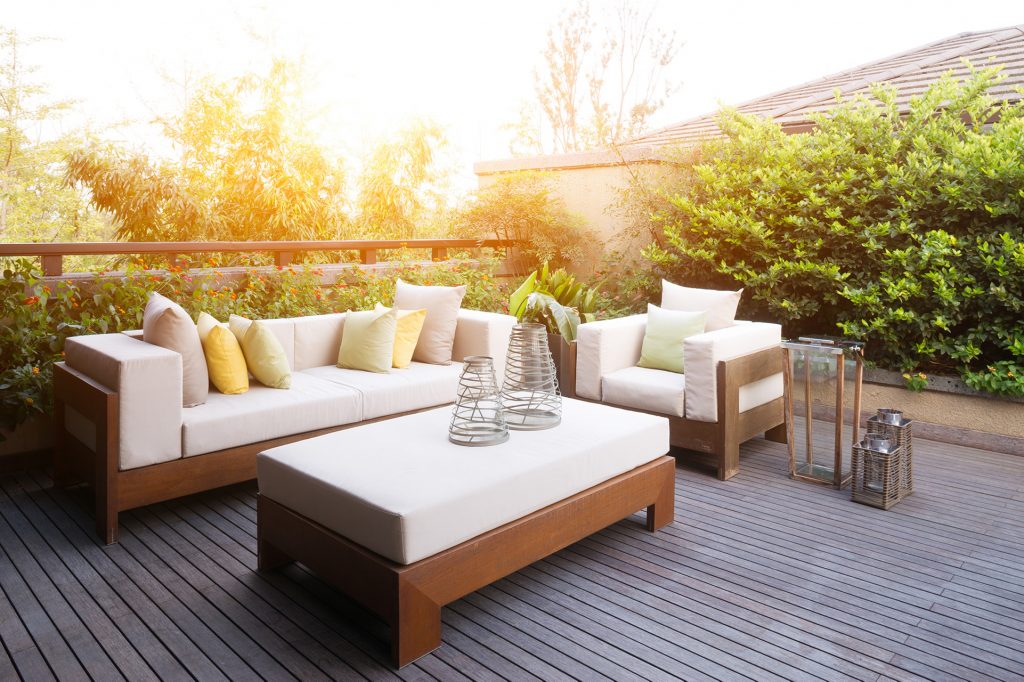 The chair cushions and bench cushions are perfect for the wicker furniture in my new garden house. The colors were true from the picture. They are comfortable and look great. Always get the best from Cushion Pros – great replacement cushions.
Atlanta, GA