Embarking on the journey of creating a custom cushion can be both exciting and overwhelming. Whether you're aiming to add a personal touch to your home, create a cozy reading nook, or provide comfortable seating for guests, a custom cushion is the perfect solution.
At Cushion Pros, our team is dedicated to guiding you through each step of the process, ensuring that even beginners can create a beautiful, high-quality cushion. Let's dive into the comprehensive process of bringing your custom cushion to life!
Understanding the Basics of Cushion Creation
Before you begin, it's important to familiarize yourself with the basics. Custom cushions can be designed for various furniture types, including chairs, loveseats, couches, benches, and more. The process involves several steps, from measuring your furniture to selecting the perfect fabric.
Accurate Measurement is the Key
The foundation of a perfect custom cushion is precise measurement. Start by measuring the width, depth, and desired thickness of your furniture's seating area.
While thickness varies depending on personal preference, we suggest a minimum of three to four inches for optimal comfort. Remember, a cushion too thin will lack comfort, while one too thick may not fit your furniture.
Special Considerations for Two-Piece Sets
If you're designing a two-piece custom cushion set, additional measurements are necessary. After determining the thickness of the seat cushion, you'll need to subtract this from the overall length of the back piece to ensure a perfect fit. This step is crucial for chairs, loveseats, couches, and any furniture with a separate back component.
Step 2 – Fun with Fabrics: Unleashing Your Creativity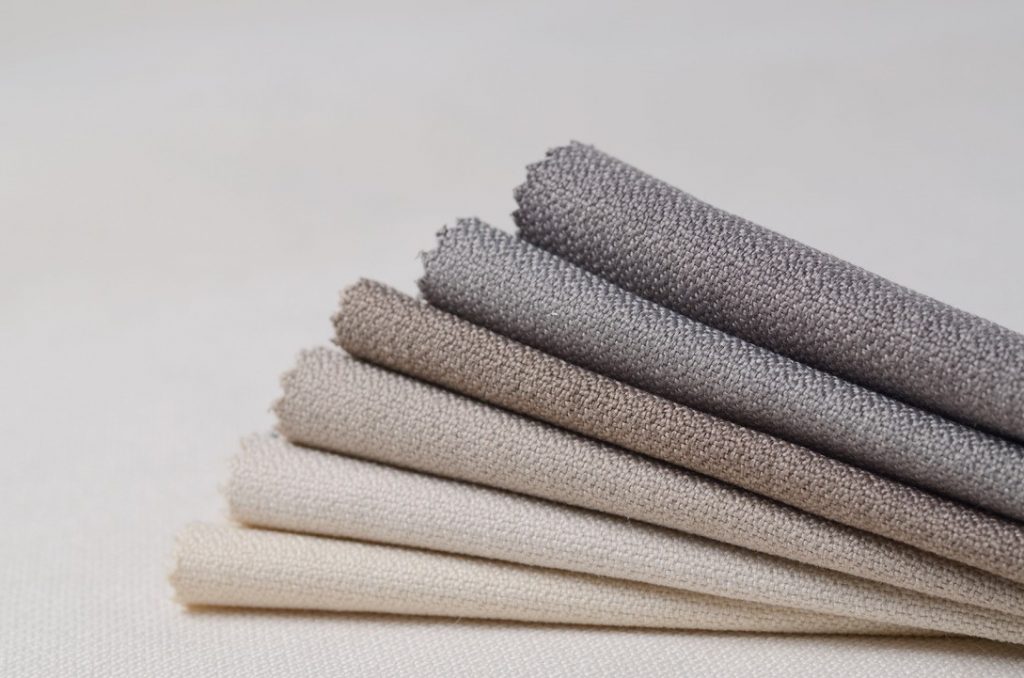 Here comes the most creative part of the process: choosing your fabric! Cushion Pros offers an extensive range of fabric selections to match every style and preference. From patterns and textures to colors and durability, consider the room's decor, the furniture's use, and personal preferences when making your choice. For those who prefer using their own fabric, we're happy to accommodate this as well!
Navigating Custom-Owned Fabrics
For custom-owned fabrics, our cushion designer tool will calculate the required yardage after you've entered all the specifications. Shipping details for sending in your fabric can be found on our website. Ensure you're sending the correct amount, as insufficient fabric can cause delays in your project.
Step 3: Finalizing Your Design and Placing Your Order
With measurements taken and fabrics chosen, you're ready to finalize your custom cushion design. Review all details meticulously before placing your order, as custom designs cannot be modified once they're in production.
Customer Support: We're Here for You!
Questions or concerns? Our customer support team is just a message away. Whether you need help navigating the cushion designer tool, have inquiries about fabric options, or anything in between, don't hesitate to reach out. We're here to ensure your cushion creation experience is seamless from start to finish.
Creating a custom cushion doesn't have to be intimidating. With careful measurements, a creative eye for fabrics, and the support of the Cushion Pros team, you're well on your way to designing a unique cushion that complements your space and showcases your style. Start your project today, and soon, you'll be enjoying the comfort and aesthetic appeal of your very own custom cushion!
Contact: For further assistance, please contact us at customerservice@amermills.com. Your comfort is our craft!