Bolster Pillows are a versatile and functional accessory that can add comfort, style, and support in your daily life.
They come in various sizes, materials, and designs, making it easy to find one that fits your needs and style.
These long, cylindrical-shaped pillows are often used for support and decoration. Bolster pillows are a versatile accessory in any home or outdoor living space.
Cushion Pros custom bolster pillows provide support for different parts of the body
Custom bolster pillows. For example, these pillows can be situated under the knees, lower back, or neck to help align the spine and reduce pressure on joints. Our bolster pillows can help improve comfort while sleeping or resting.
Not only are our bolster pillows functional, they also enhance the room's décor. Since our bolster pillows can be made from almost any fabric and size, the limit to what you can create doesn't exist!
Bolster pillows can be a great design choice for a room if used correctly. Choosing the right size for your furniture type is a crucial step.
A small bolster pillow can work well on a chair or loveseat, while a larger bolster pillow can be used on a sofa, bed, or swing bed on the porch. When choosing a bolster pillow that feels right for your space, don't be afraid to mix and match textures.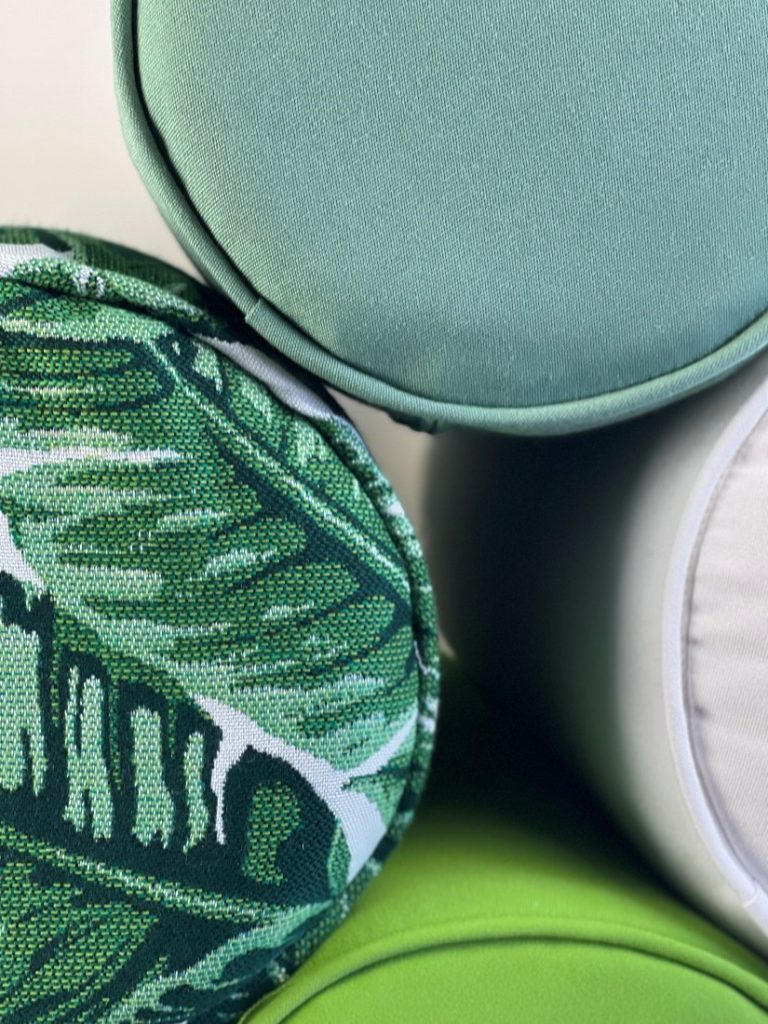 Playing with textures can give your room or space an interesting and eclectic feel. Adding dimension by complimenting your bolster pillows with our custom toss pillows is another great way to add interest to your space. Try mixing fabrics with your toss pillows and bolsters, like adding a velvet bolster to a linen or cotton throw pillow.
Placement matters for your bolster pillow. Where you place your bolster can make a big difference in the overall design of a room or outdoor space.
Try placing the bolsters at the ends of a sofa or swing bed, in the center of a window seat, or on a bed for an inviting look. Cushion Pros makes our bolster pillows from foam with a removable cover, making them easy to spot clean. If you want to learn more about how to spot clean your custom bolster pillow, click here.