Decorative Pillows – just a dream come true for any interior design enthusiast!
Oh, let me tell you, my obsession with pillows is real! There's something about them that just transforms a space, you know? They're like the cherry on top, the exclamation point in home decor! I've lost count of the number of times I've rearranged my toss pillows to get that perfect, Instagram-worthy shot. But imagine this, custom decorative pillows, crafted just the way I want them – dreamy, right? It's like having a secret weapon for any interior design enthusiast! With Cushion Pro, turning my pillow dreams into a reality seems more possible than ever. My sofa is ready to get pampered with those bespoke cushions – it's time to take my pillow game to a whole new level!
Order here custom pillows and cushions!
Creating custom decorative pillows can be a fun and rewarding process, allowing you to infuse your personal style and creativity into your living space. With the right guidance and resources, turning your pillow ideas into reality becomes a seamless and enjoyable experience. Here's a step-by-step guide on how to make custom decorative pillows, brought to you by Cushion Pros.
In the realm of interior design, the devil is indeed in the details, and one of the most effective ways to add a personal touch to your space is through custom decorative pillows. Whether you're a design aficionado or someone who simply wants to spruce up your living space, Cushion Pros is your go-to solution for personalized home accents.
From personalized throw pillows to custom cushion covers, here's how your unique idea becomes a beautiful reality.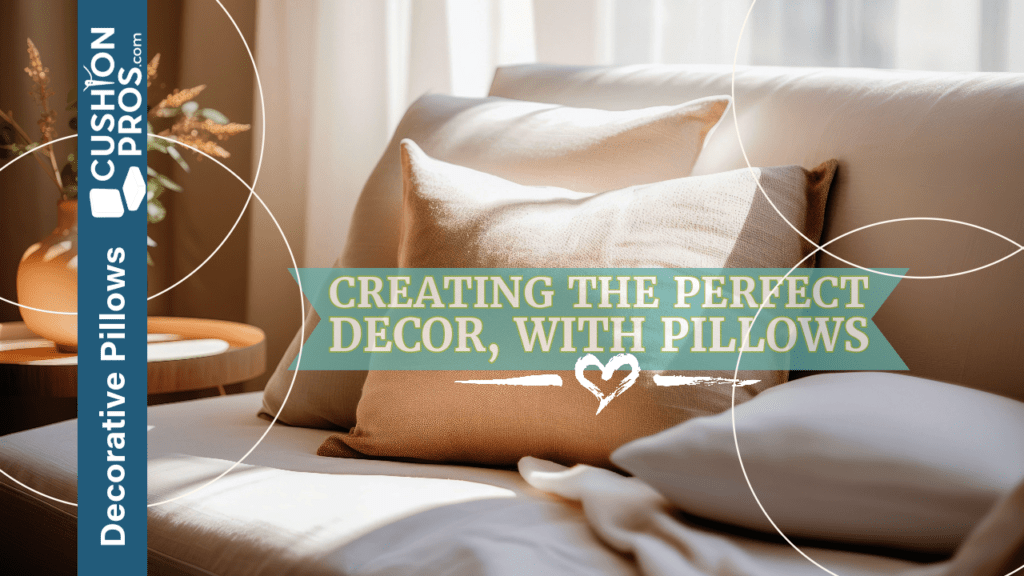 The Personalization Process
The journey from a creative concept to a tangible product is seamless with Cushion Pros. It all begins with an idea—your vision. This could be anything from a color scheme you're in love with to an intricate pattern you saw and adored. Everything you need for an amazing cushion, just like you imagined it!
Wide Range of Customization Options
The beauty of opting for customizable accent pillows is the sheer versatility available. At Cushion Pros, customers have the liberty to choose from a plethora of options.
Craving something exclusively crafted for your home? Bespoke home decor pillows are the answer. Our company takes pride in offering made-to-order decorative cushions, ensuring that your living space reflects your personality and style preferences.
Quality Craftsmanship
What sets Cushion Pros apart is not just the variety of options available but also the craftsmanship that goes into every piece. Whether you're looking for designer throw pillows with intricate patterns or handmade pillows that exude a homely charm, the attention to detail is impeccable. 
Gallery of our manufacture team and process – take a look into the world of CushionPros, a family owned and operated business! Proudly made in the USA! We just love welcoming you into our home, where we take care of each and every order for custom cushions and pillows. We pride ourself in the craftmanship, design, care and love that goes into every pillow!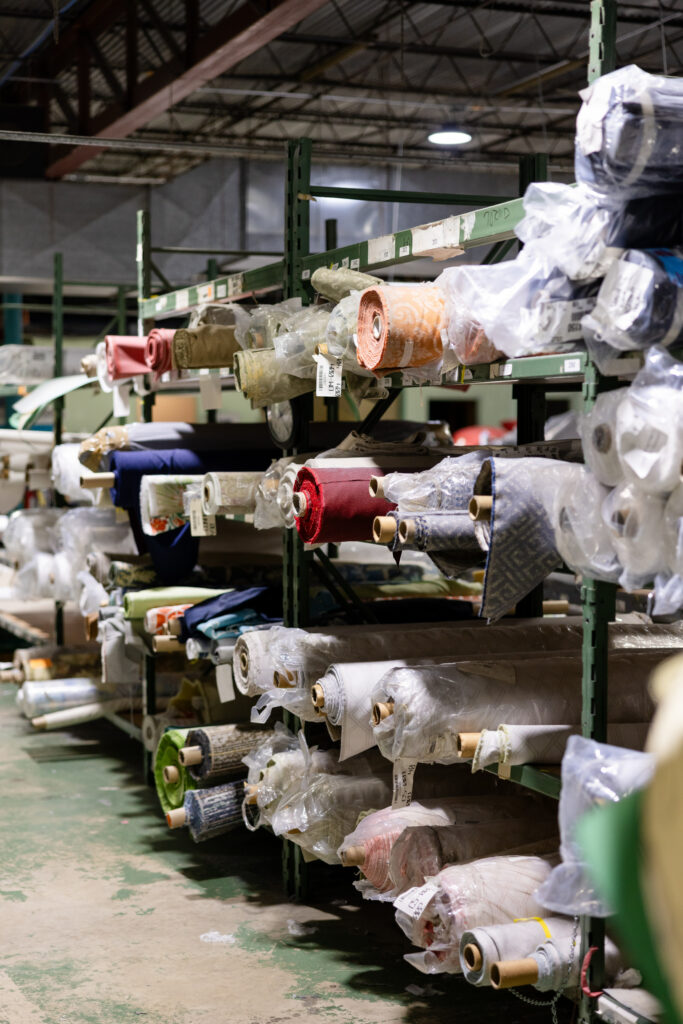 Enhancing Your Home Decor
Custom-designed throw cushions do more than just add comfort; they're a statement about your style, your passions, and what makes you unique. They effortlessly enhance your existing decor, whether you're into more traditional themes or modern, minimalist designs. For those revamping their space, incorporating elements like custom sofa cushions or using decorative pillow covers with distinct prints can make a world of difference.
Tailored to Fit
Cushion Pros understands that customization means catering to specific sizes and shapes, too. Maybe you have a uniquely shaped couch or have chairs that demand certain dimensions. Tailored cushion designs ensure that you get pillows that fit perfectly wherever you intend them to be.
Final Touches and Delivery
Once your idea has been fully realized, detailed quality checks are conducted. It is not enough to make sure they look nice; they also need to be durable and provide some use. Your unique items are inspected one last time before being carefully packaged and sent your way to be the envy of all your guests.
Cushion Pros is more than a provider of home decor accessories; it's a platform where creativity, comfort, and craftsmanship converge.
With a commitment to quality and a deep understanding of interior design pillows, the transformation from idea to reality is not just simple, but also enjoyable. It's about creating something uniquely yours – a reflection of your personality embedded within the very fabric of your home.
So, why wait? Embark on a journey of creative exploration and let your living space narrate your story. Order Custom Pillows from Cushion Pros today!