What are Ottoman Cushions?
Ottomans are versatile pieces of furniture that have multiple uses, primarily known for their comfort and functionality. Here are the main aspects of ottomans:
Design and Construction: Ottomans are typically constructed with a padded or upholstered seat, without arms or a back. They can be square, rectangular, round, or even irregular shapes, often with a solid or cushioned top.
Functionality:

Seating: Although traditionally used as footstools, ottomans can provide additional seating in a living room or any gathering area.
Storage: Some ottomans come with a hollow interior, accessible by lifting the top or through drawers. These are used for storing items, helping keep rooms clutter-free.
Table Surface: Larger ottomans are often used as coffee tables, especially those with a flat or tray-top surface.

Style and Decor: Available in various materials, like leather, fabric, or synthetic materials, and an array of colors and patterns, ottomans can complement the interior décor. They can add a touch of elegance, warmth, or casualness, depending on their design and material.
Versatility: They are adaptable and can be used in various settings, including living rooms, bedrooms, entryways, and home offices.
Types:

Pouf: more casual and often used in informal settings. They are generally softer and rounder.
Bench Ottomans: longer than standard ottomans, they can accommodate more people or function as a coffee table.
Cube Ottomans: small and lightweight, often used for seating or as footrests. They can be moved around easily.
Storage Ottomans: Feature a removable top to store items inside, combining functionality with comfort.
Ottomans have become a staple in interior home design due to their multifunctionality and aesthetic appeal. They can be chosen to match existing furniture or feature as a standout piece in a room.
The Quintessence of Comfort and Versatility
Ottoman cushions, indispensable for any cozy living area, offer an impeccable blend of comfort and style. Primarily designed to supplement ottoman furniture, these low seats or footstools are perfect for adding an extra touch of softness.
Whether situated outdoors or indoors, in formal or casual settings, ottomans are the go-to choice for relaxation. At Cushion Pros, our custom-designed ottoman cushions cater to various shapes, sizes, and fabrics, ensuring seamless integration with any home décor.
Beyond functionality, these adaptable cushions serve as ornamental highlights, infusing rooms with vibrant textures and colors.
Upholding Your Cushion's Pristine Condition
To maintain the allure and prolong the life of your ottoman cushions, consistent upkeep is crucial. Regular cleaning deters the accumulation of dirt, dust, and potential stains.
It's vital to employ suitable cleaning products and methods corresponding to the cushion's material to prevent inadvertent damage.
For instance, our Sunbrella custom ottoman cushions are amenable to spot cleaning with bleach. Additionally, we advocate for the routine rotation of your cushions to forestall disproportionate wear and tear, ensuring enduring comfort.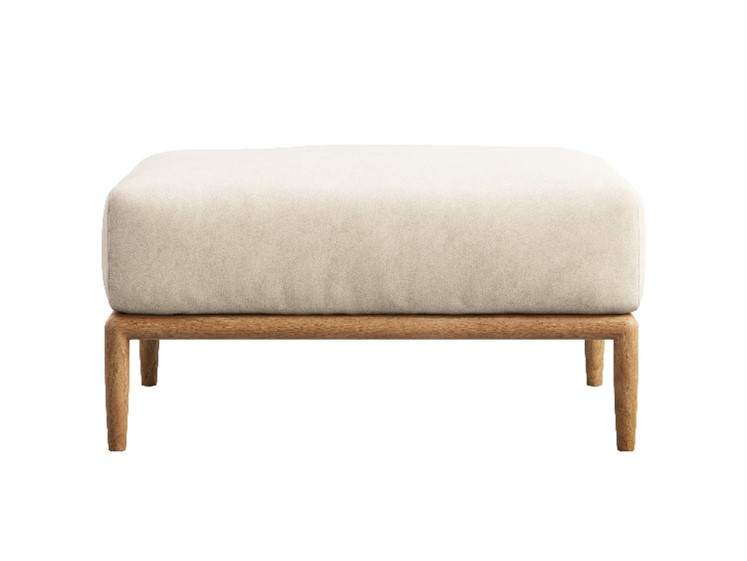 Handcrafted Quality and Customization
Crafted for aesthetic appeal and longevity, our ottoman cushions utilize only premium materials to guarantee durability.
If you possess an ottoman with non-conventional dimensions or a unique shape, finding an off-the-shelf cushion that fits might prove challenging.
That's where Cushion Pros steps in. We specialize in translating your distinctive furniture dimensions into a tailor-made cushion that meets your requirements, promising an impeccable fit. A popular choice among many patrons is opting for a thicker cushion, providing a plush surface to rest their feet.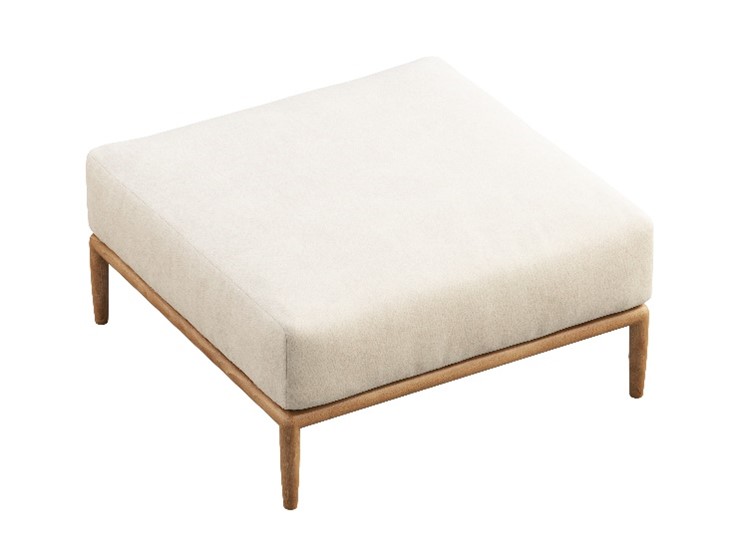 The Perfect Finishing Touch for Your Living Space
At Cushion Pros, we're convinced that custom ottoman cushions are the perfect finishing touch to any indoor or outdoor living area.
For a unified aesthetic, we recommend selecting an ottoman cushion that harmonizes with your existing chair or seat cushions, thereby bringing together the overall ambiance of your space.
In need of fabric inspiration? Visit our Swatch Packs here for an array of options to simplify your fabric selection process.