Have you ever sat on uncomfortable furniture? Do you own uncomfortable furniture? Cushion Pros is here to fix that problem! We offer 4 types of fill material for your custom cushions. These four materials have been tested by professionals for consumers like you.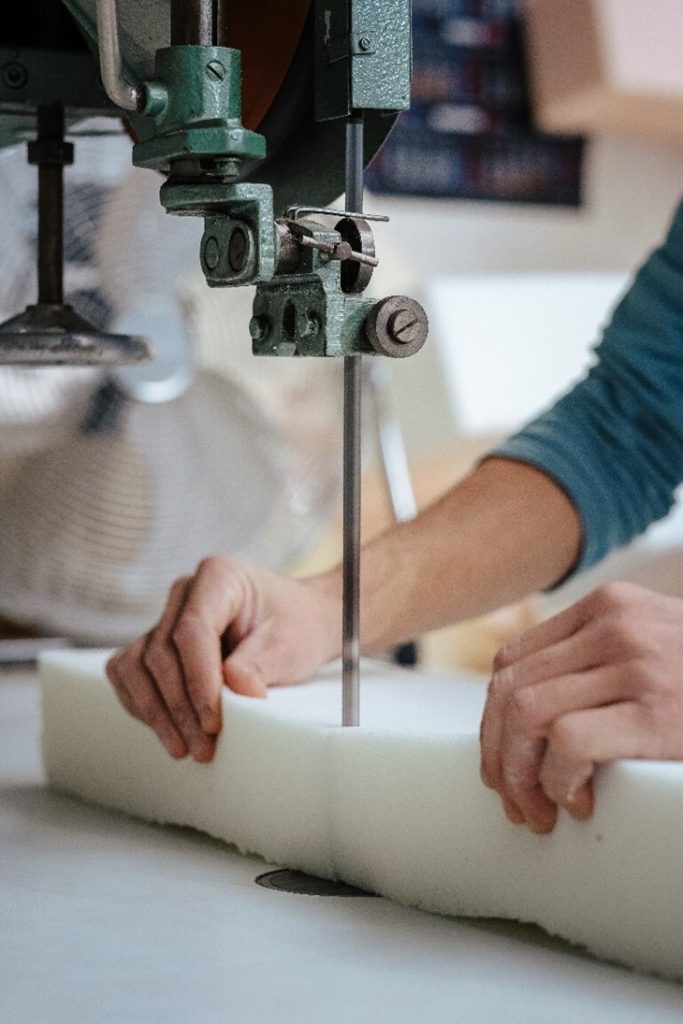 Foam Fill is our standard indoor fill material. We do not recommend this for outside use due to its retention of water. We think this is a great option for Bench Seat Cushions, Swing Beds, indoor chair seats, and indoor couch cushions. This fill type is comfortable and will keep its shape season after season. You can read more about our foam fill type here.
Densified Fiber is our standard outdoor fill material. We recommend this fill type for outside use and even inside use. This fill type would be great for a home with pets or children. This fill type makes cleaning up messes easy and quick! Water easily drains from this fill type which prevents mildew and bacteria growth. You can read more about our Densified Fiber here.
Reticulated fill material is our premium grade option. This material is a porous, low density, solid foam. We recommend Reticulated filling material for outdoor use due to water passing through it with ease. This fill type always comes wrapped in batting to add comfort to your custom cushion. This material is perfect for your outdoor seating areas. You can read more about our Reticulated Fill material here.
Our last but not least option is loose poly-fill. This fill material is used for our custom toss pillows, lumbar pillows, and bolster pillows. We can also use this fill type for chair or couch "backs". This high-performance fill type offers a deluxe feel at an economical price. Still unsure about which fill type is best for you? Contact the Pros here. We want to help make the decision as easy as possible!