In the quest to find the perfect sofa, the focus often lands on color, pattern, and style. But what about the hidden comfort factor: the cushion filling? Your custom cushions can be your best friend after a long day or your worst enemy if you fail to consider the right filling type. This guide will take you through the various fill types, helping you choose the right material for long-lasting comfort and support in your custom cushions.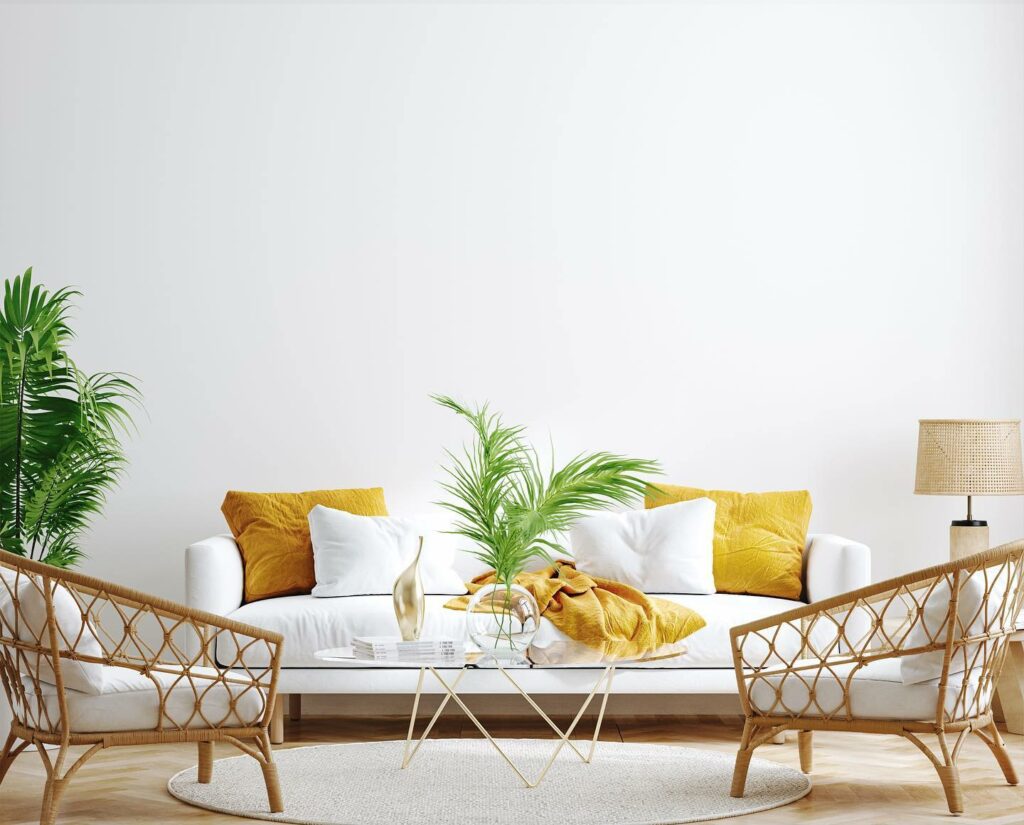 The filling of a custom cushion can significantly impact its comfort, durability, and overall quality compared to store-bought premade cushions. Custom cushions offer the flexibility to choose specific materials for the filling, allowing individuals to tailor their cushions to meet their unique comfort preferences and requirements.
Why Cushion Fillings Matter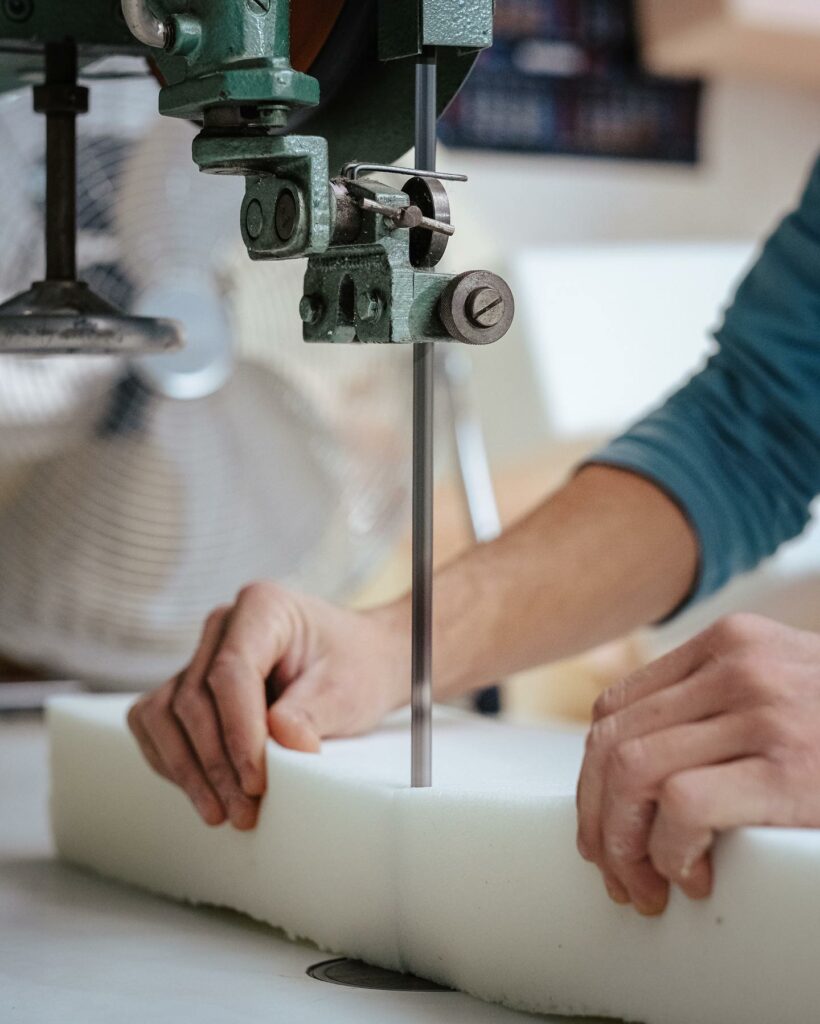 Cushion fillings significantly influence the comfort, maintenance, and appearance of your sofas. While a sofa's aesthetic appeal may influence you, sitting down is when the real test occurs. Will it offer the necessary firm support or the soft, cuddling feeling that many people prefer?
The longevity of your sofa also depends largely on the type of filling you select. Let's explore the common types of filling to consider for your custom cushions.
Types of Cushion Fills
Foam-filled Cushions: A popular choice for those in need of firm support, foam-filled cushions bounce back to their original shape when not in use, making them easy to clean and maintain. They're excellent for those with back problems who require a consistent level of support. High-performance options like Encore Foam, with its triple-layered foam, ensure an elegant look without compromising on comfort.
Fiber-filled Cushions: If you're looking for a cushion that will hug you back, fiber filling is the way to go. Though they require more maintenance (plumping is a must), they offer a softness that can't be matched. Fibre Encore options provide the best of both worlds, with a foam core for support and a fiber wrap for comfort.
FIRA Gold Certification: When you opt for cushions with this certification, you're ensuring an investment in the highest quality fillings that have passed rigorous tests for comfort, durability, and performance.
Ready to make your fluffy pillow dreams come true? Order custom cushions online, so easy and convenient! With Cushion Pros cushion designer you just need a few clicks for ordering the best custom pillows! We offer fast and hassle free delivery, at your doorstep! Our team is ready to take your orders:
Custom Cushions for Every Need
At CushionPros.com, we understand that everyone has unique comfort preferences, which is why we offer a range of fill types for your custom cushions. Whether you prefer the firm, easy-to-clean nature of foam, the plush comfort of fiber, or the best of both worlds with a hybrid, we have something for everyone. Plus, our high-performance fill options ensure long-lasting comfort without the constant need for maintenance.
Choosing the right fill for your custom cushions enhances your overall comfort and the longevity of your furniture. Remember, the best filling for your sofa cushions aligns with your comfort preferences, lifestyle, and any physical needs, such as back support.
Reasons to consider adding custom cushions with custom filling to your decor:
Personalized Comfort: Custom cushions provide the opportunity to select the ideal filling material based on personal preferences, such as firmness, softness, or density. Whether it's foam, polyester, down, or a combination of materials, individuals can choose the filling that best suits their desired level of support and comfort, providing a more personalized and tailored seating experience.
Enhanced Durability: Custom cushions often use high-quality filling materials that are specifically chosen for their durability and long-term performance. Unlike some store-bought premade cushions that may use low-grade or generic fillings, custom cushions allow for the selection of premium materials that are more resilient, resistant to compression, and less prone to losing their shape over time, ensuring prolonged comfort and support.
Better efficiency over time: The filling of a custom cushion can contribute to its resilience and ability to bounce back to its original shape after use, time and time again. High-quality filling materials, such as high-density foam or resilient fibers, can provide better support and prevent the cushion from becoming flattened or compressed with frequent use, maintaining its overall comfort and appearance for an extended period.
Tailored Support: Custom cushions offer the advantage of tailored support for specific seating requirements. Whether individuals prefer a firmer or softer cushion, custom options enable the selection of the appropriate filling material that provides the desired level of support for a comfortable seating experience, ensuring that the cushion conforms to the body's contours while maintaining adequate support for prolonged use.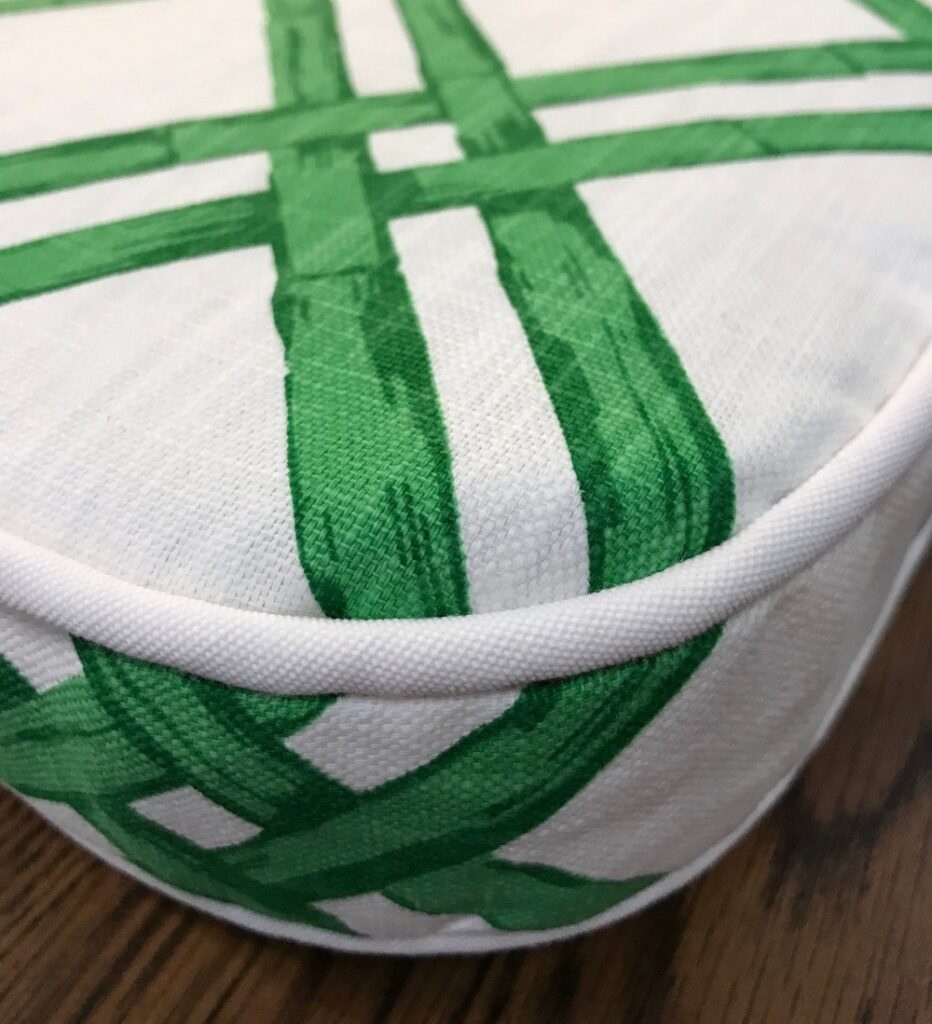 Visit us at CushionPros.com to explore our extensive range of custom cushion solutions to experience the different cushion fills for yourself. Your perfect sofa experience is just a cushion away!
Follow our socials for more inspiration on Custom Pillows and Cushions online: